Shep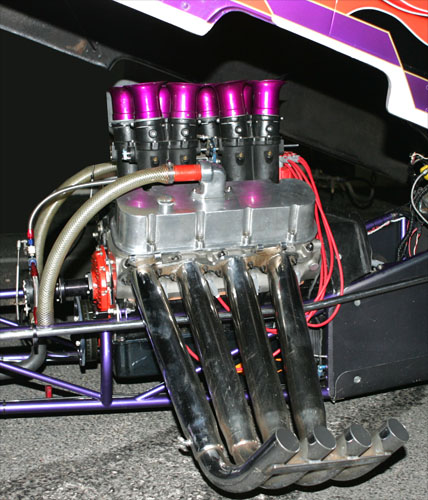 Shep is our standard 600 cubic inch deal that we have run for a while.
It is getting some changes right now, so check back in a few weeks.
But it always ran with a Cola crank, Eagle rods, Crower roller lifters
It has run both Merlin Steel heads and Brodix Aluminum heads.
Bowtie 10.2 block, And either Crower or Kinsler stack injectors on alcohol.