Patrick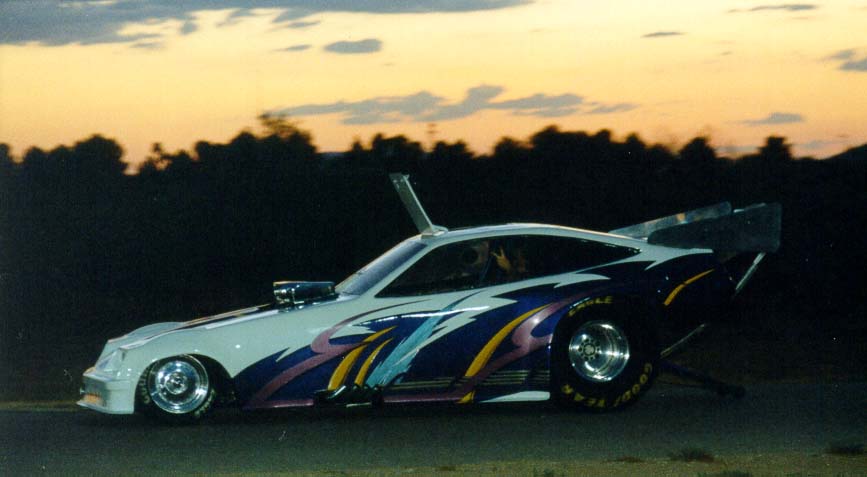 Patrick ran for a quick time in very sloppy trim.
The little guy barely pulled out 170mph in this Monza.
The engine was not built by us, and had many things just thrown together.
Valve reliefs were not cut properly into the pistons, cylinder walls were awful, and tolerances were off.
The intake and heads have been re-worked, freshened and brand new valves installed.
The valve train has also been adjusted, and now right on for geometries sake.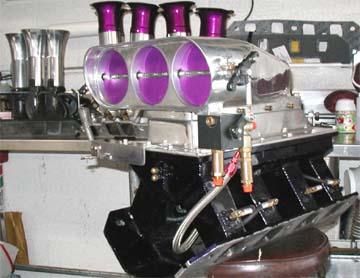 The intake is a custom sheet magnesium topped off with an Enderle.
The new Gerardot hat will be placed on top of the intake without the spacer.
It is getting a brand new block, jesel keyways, custom spaced cam,
And some really trick parts.
Check back.
There is a contest within Wannabe Racing as which will make more power;
Dr. Frankenstein - vs- Patrick.
Check back to see who wins.