The small boat is complete!
The boat temporarily named "Silver" is complete and on the water. The boat was built very close to SE legal. It has a few very small items that are not legal with the proposed SE class. But the engine is a small block chevy with 9 and change to 1 compression. It runs on standard pump gas with fairly standard parts.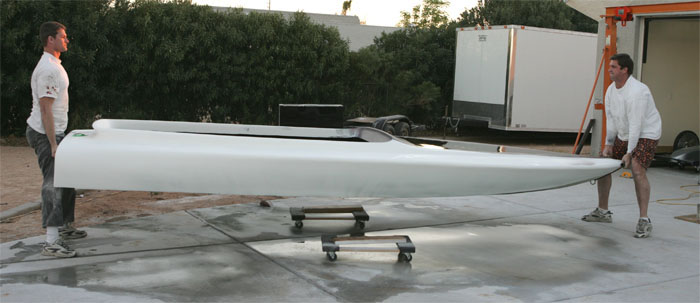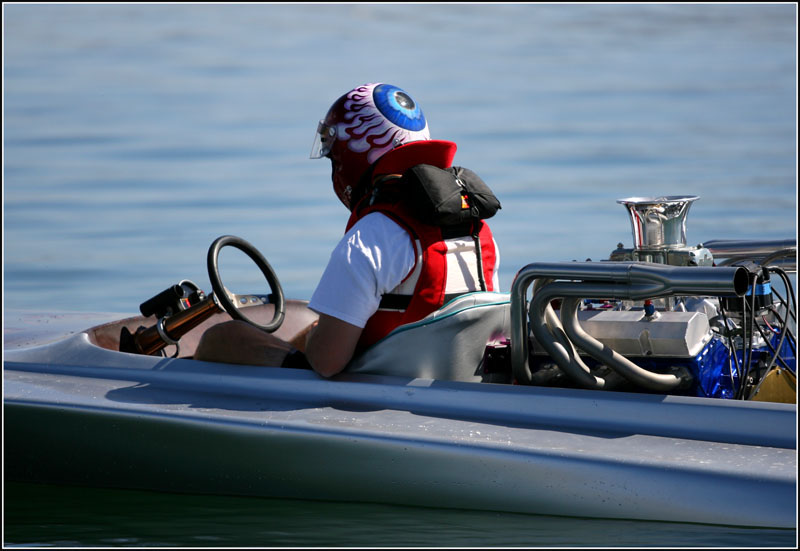 The original plan was to set the boat up in ugly trim, but after all the necessary adjustments were complete, we would take it apart and paint, anodize, and powdercoat everything up nice. With no one really knowing how to set up a pump gas small cubic inch deal in one of these boats, we figured we would have to move the strut a few times, move the engine a few times, and move the v-drive. But it was so close right off the trailer that we never ended upo moving those things.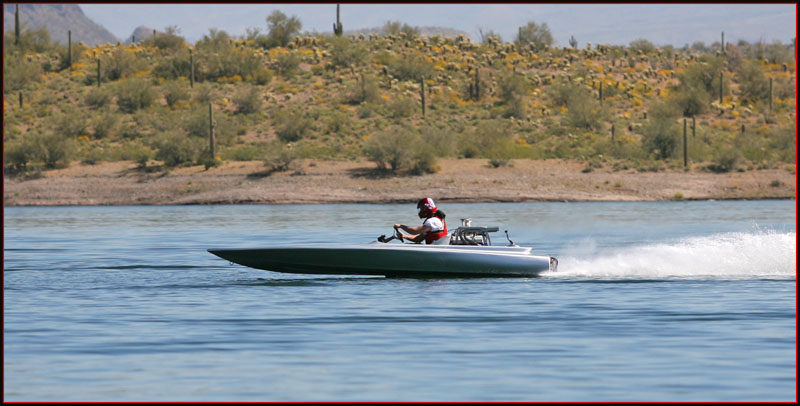 The boat sits pretty good, but still needs some plate adjustment and some propeller work.
And since it does not make a wake at speed . . .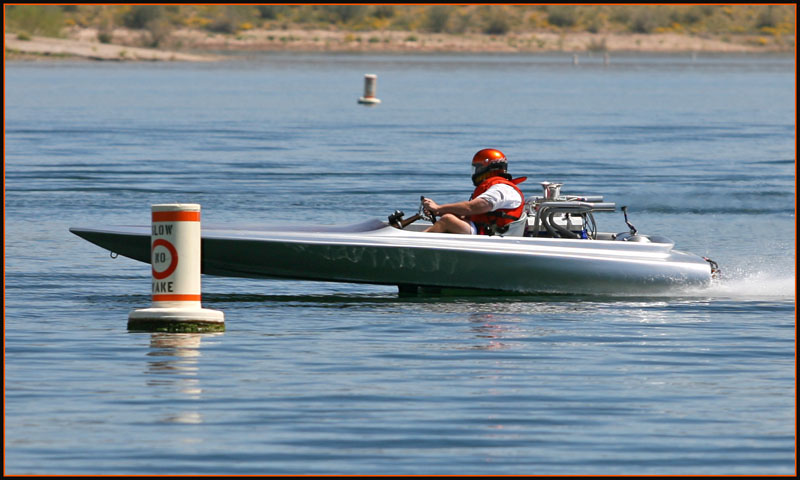 (Hey, I figure 80mph is slow.)
Well, then it happened. Buzzz was waiting for a delivery 'sometime between 10am and 5pm. He took the boat out in the driveway and started to sand it. Then took some old throw-away tape and started to tape things off and add some color of candies that had been sitting on the shelf for way too long. The delivery guy came just as Buzzz was throwing some clear over the new mess. It still needs lots of body work and real paint to look pretty, but until then, this will look just fine flying by at 88mph.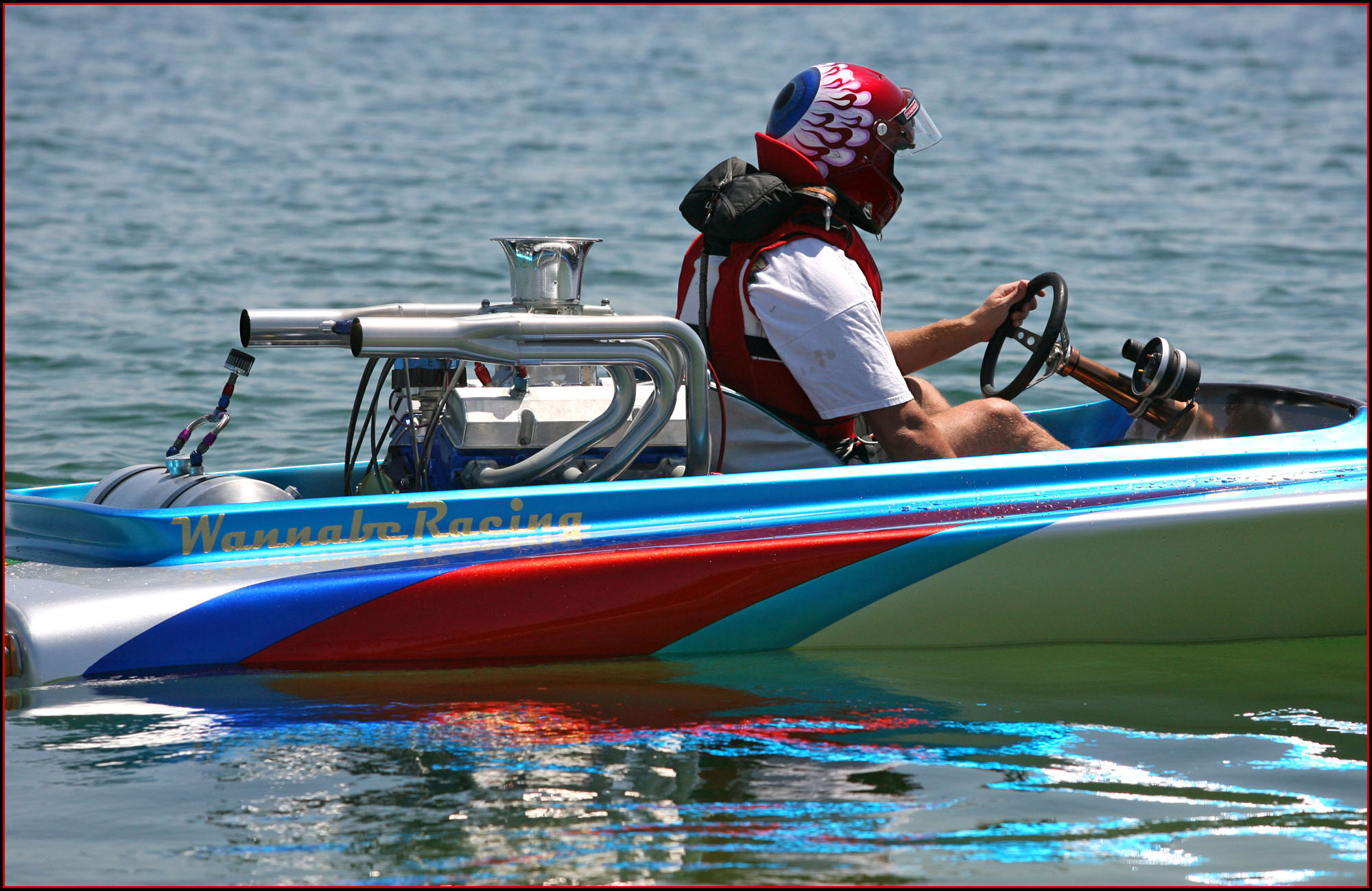 It still looks like garbage, but it sure does run like a Banshee!
GPS readings of 88.6mph are standard around this guy!
If you would like to visit the SE boat site to learn more about what may be, and stay on top of the newest proposed rules;
If you would like to e-mail Wannabe Buzzz, feel free to do so by clicking here.