PS- 39 The "Big River Outlaw"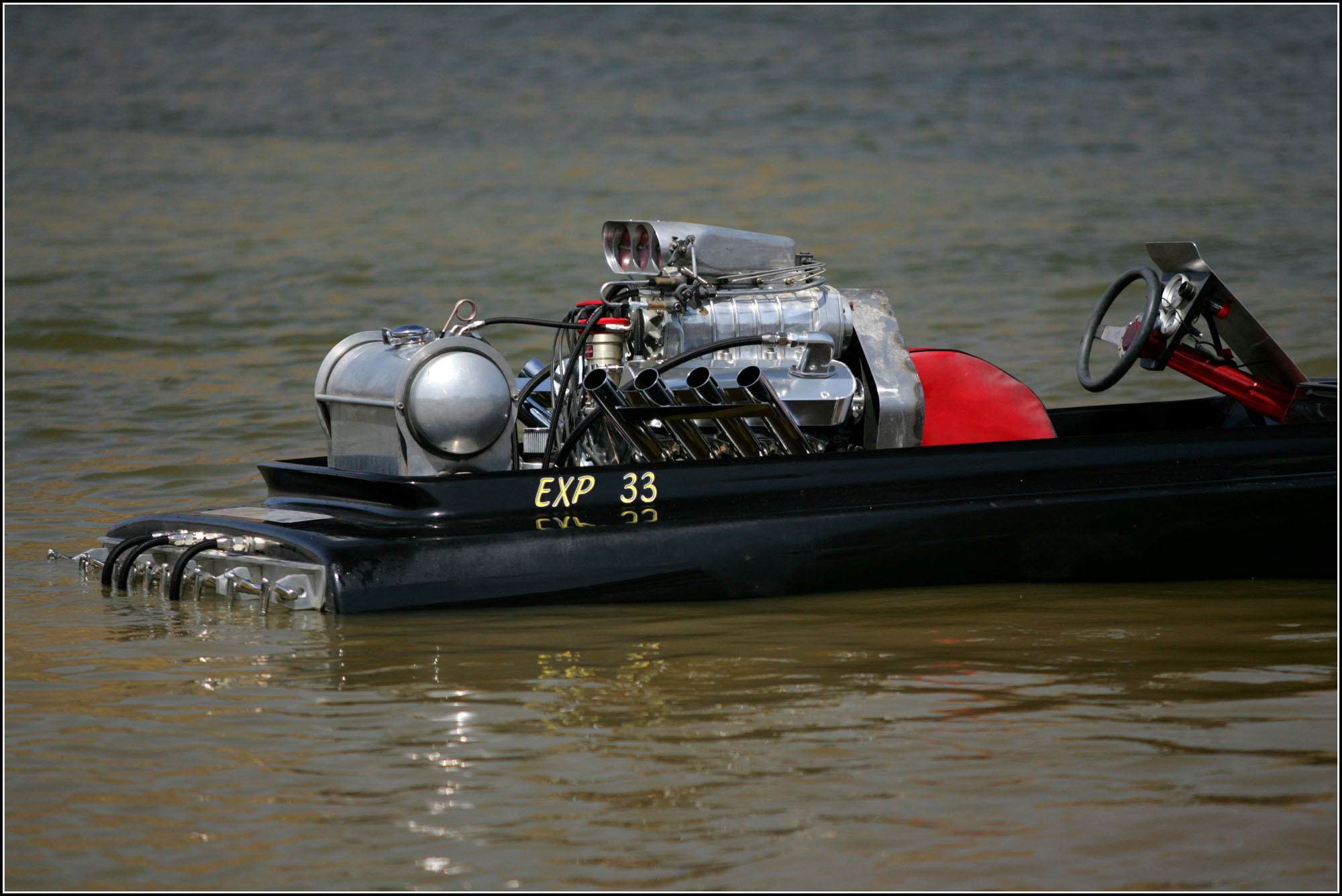 This boat was laid up in the D'Cucci molds by Joey himself. This was a very heavy lay up originally built for Chad Crowder as the K-33 supercharged alcohol sprint boat.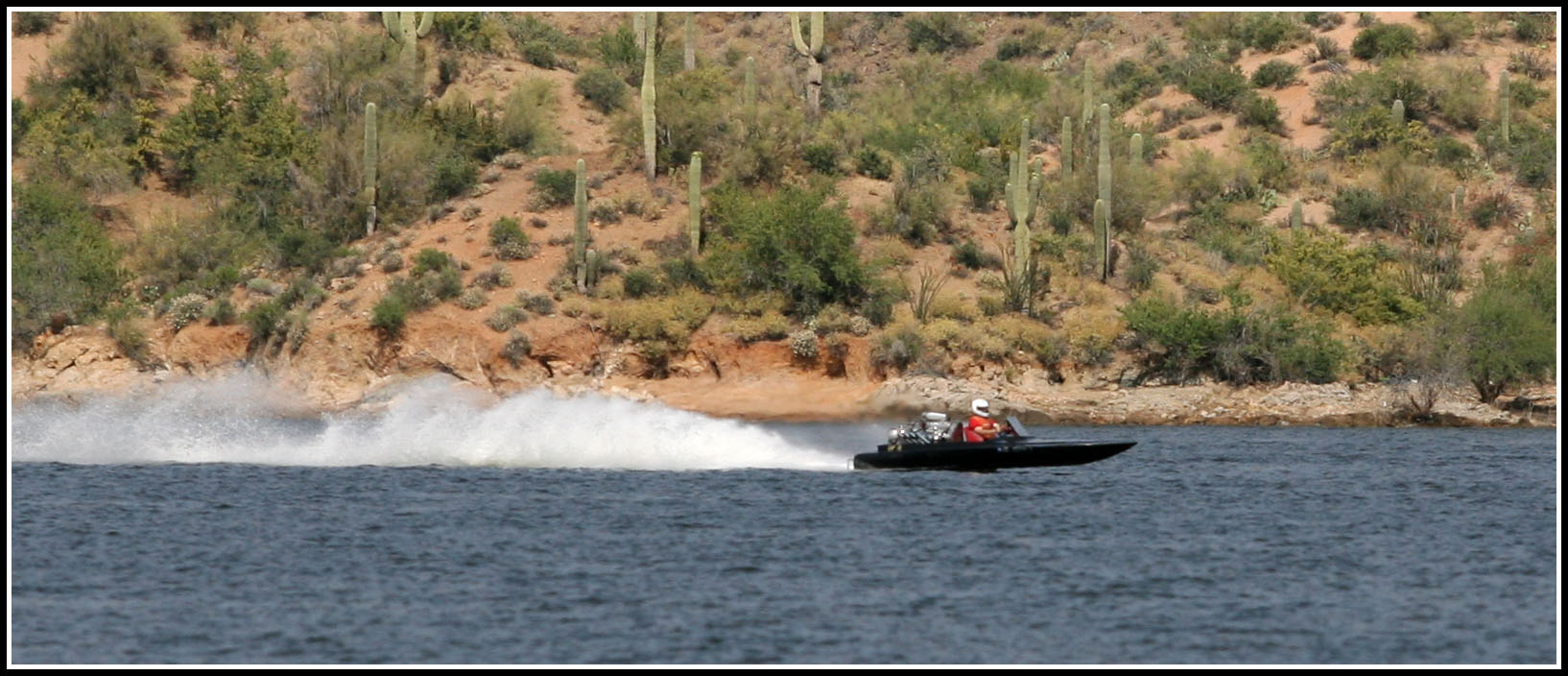 The thing ran really well, but things in the economy slowed down, and Chad sold the boat to John Mullen, all around v-drive boat lover, collector, and performance enthusiast.
The boat came to WannabeRacing and body work began, and paint was laid down very similar to the K-39.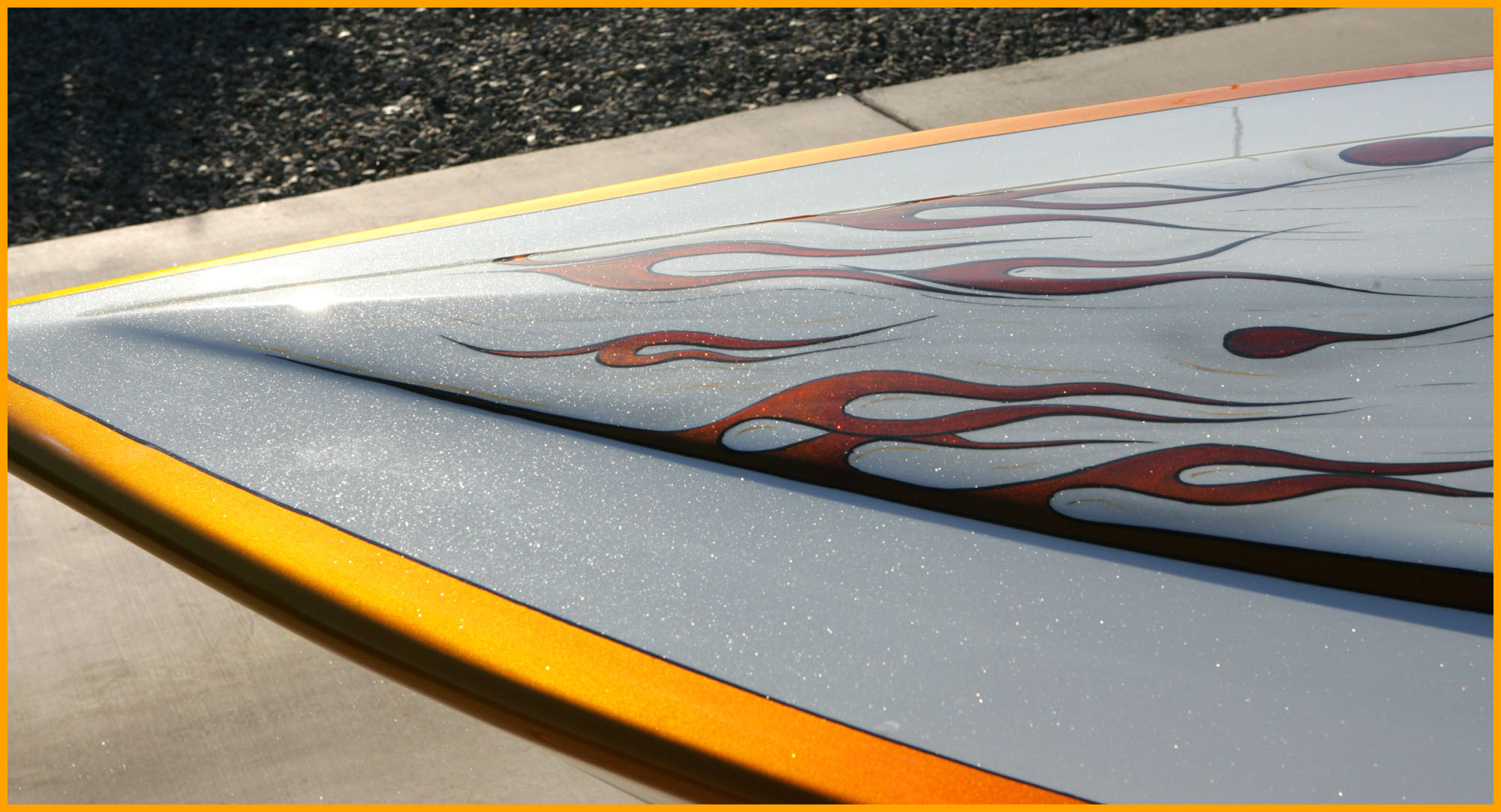 Pearl white paint with a true candy fade from gold to deep red really catches the eye when out in the sun.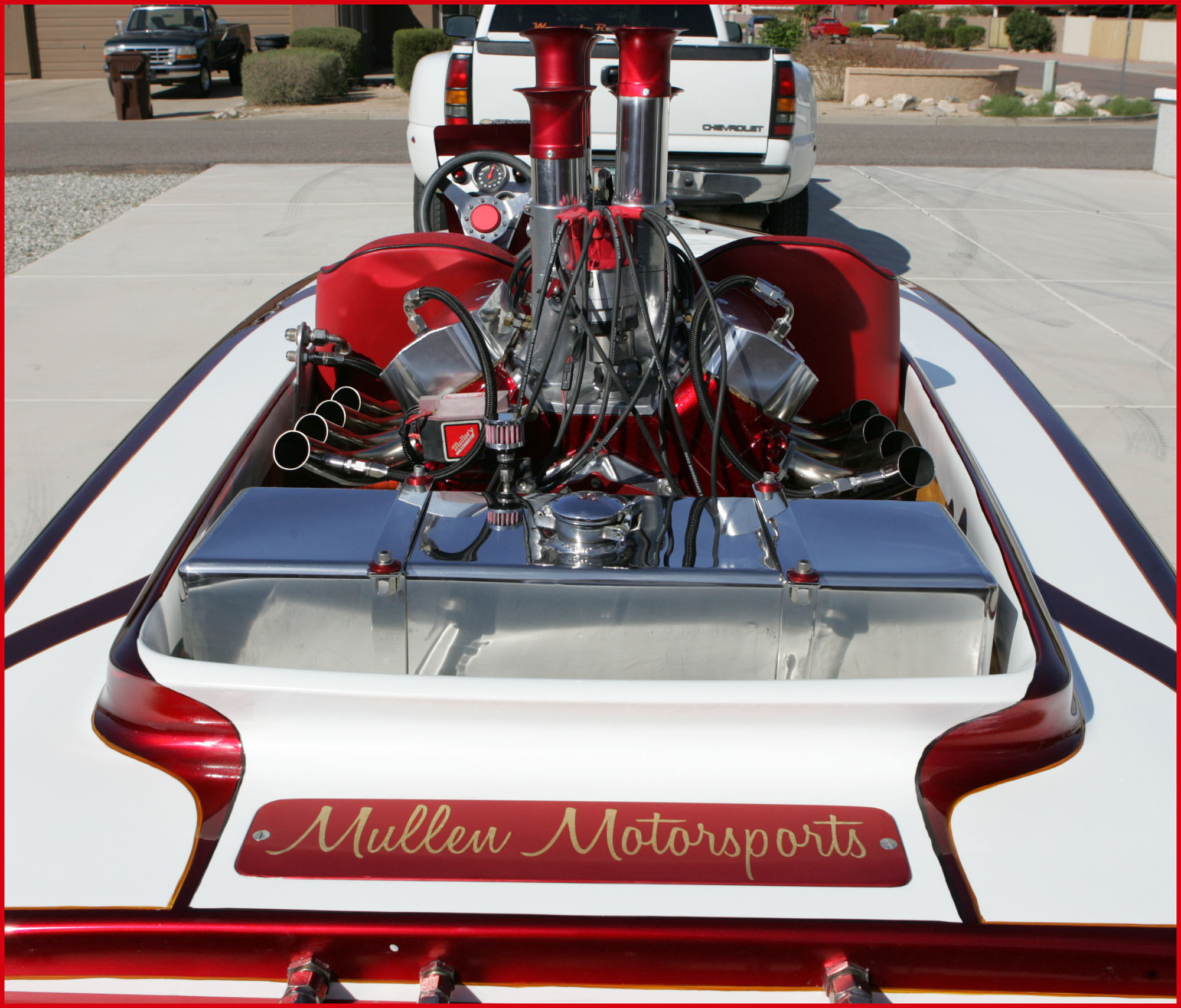 Shoehorn in an all iron, stack injected Big Block Chevy on E85, rapping out huge torque and ample horsepower.
Drop in an ultra cool polished stainless fuel tank, and a few little tid-bits here and there and WALA!

Then throw Chad, the original owner in the boat to run it in Pro Stock at the Parker race.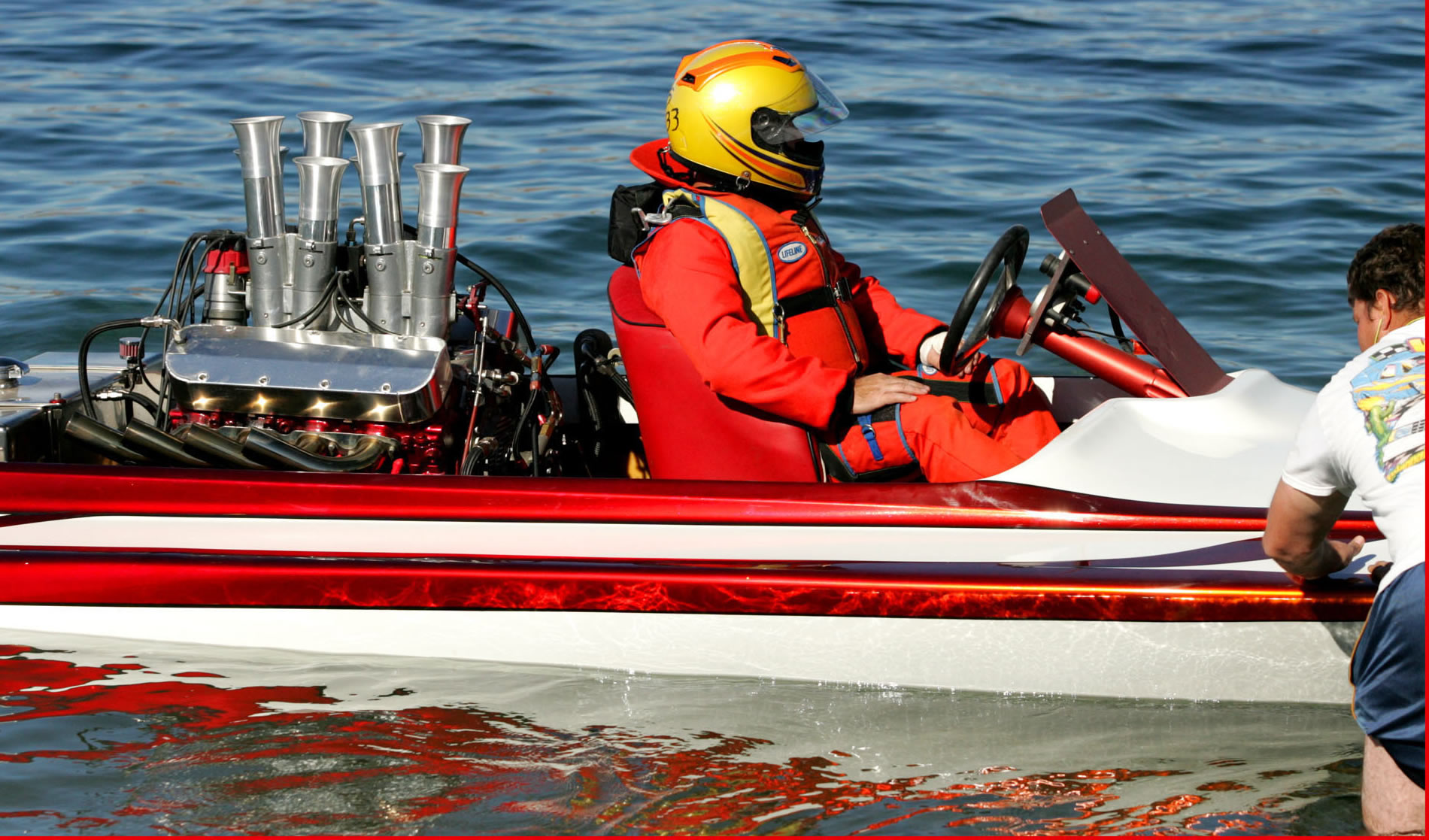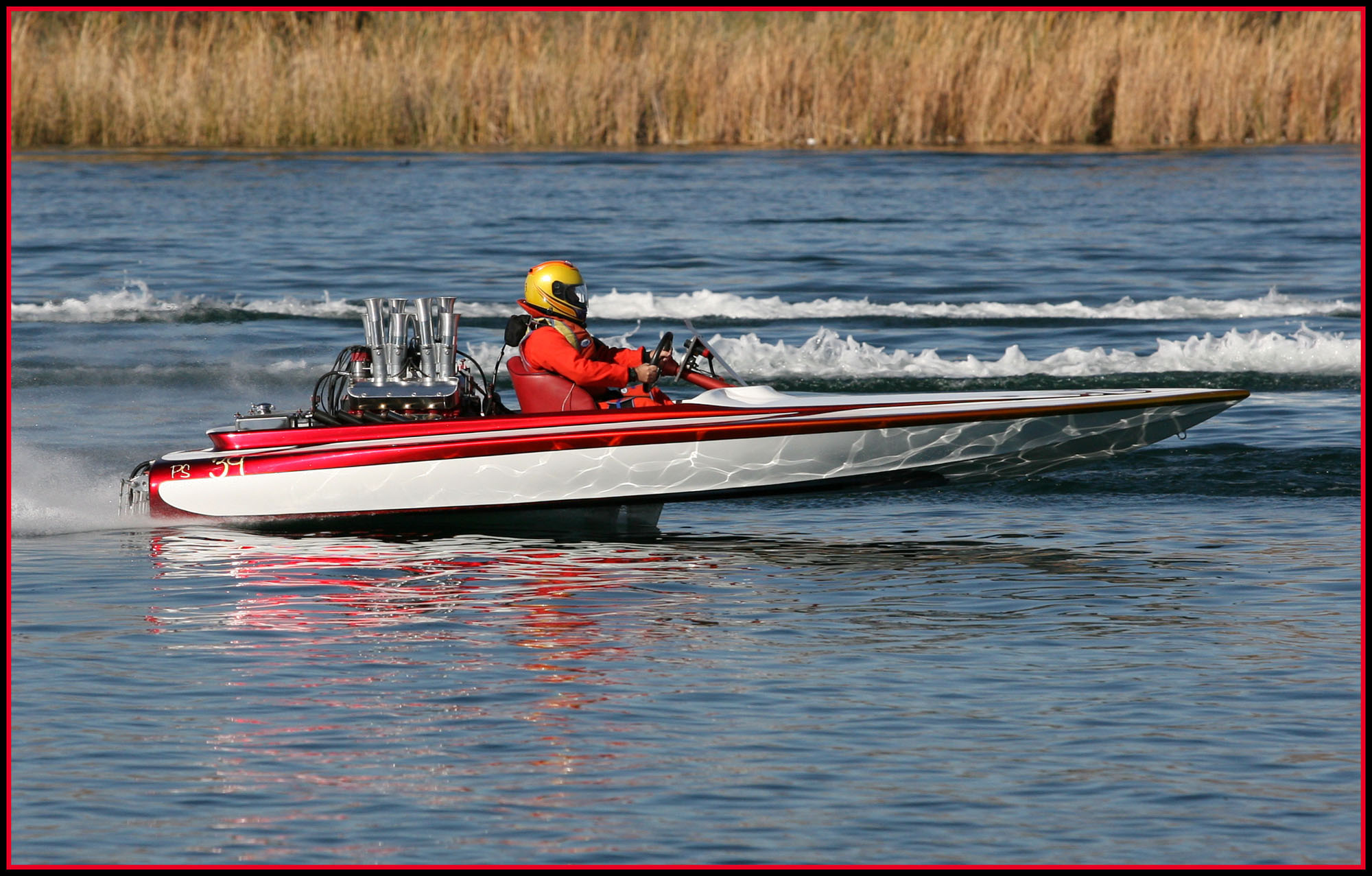 And OH BOY does it run!