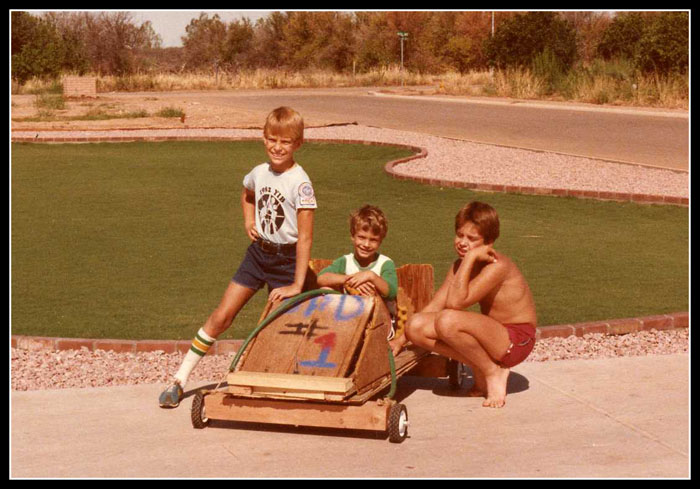 The Wannabe Racing team was born with racing in their blood.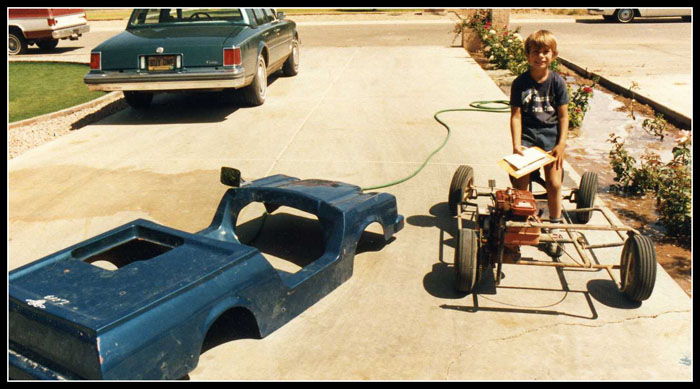 Flip top funny car bodies started as an early hobby. Real early.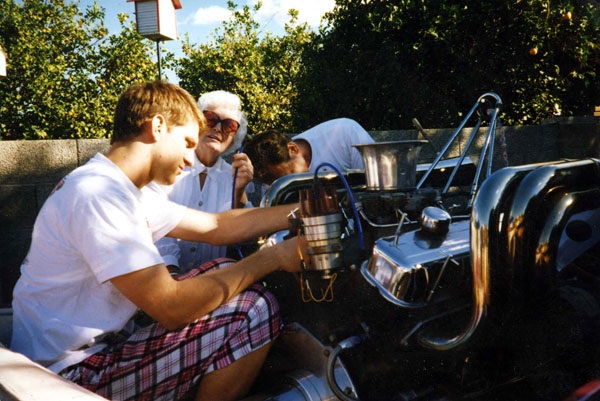 Gramma Miller helped fuel the fire. Here she makes some tuning calls on the family boat.
The team frequented the drags and one day, just decided to go racing.
Picking up a Chevy Monza funny car as a roller was their next step.
Years of learning how to build and tune took place before the Monza was a force to be reconed with.
The team did not do too much match racing with pro stock cars, but on certain occasions. . .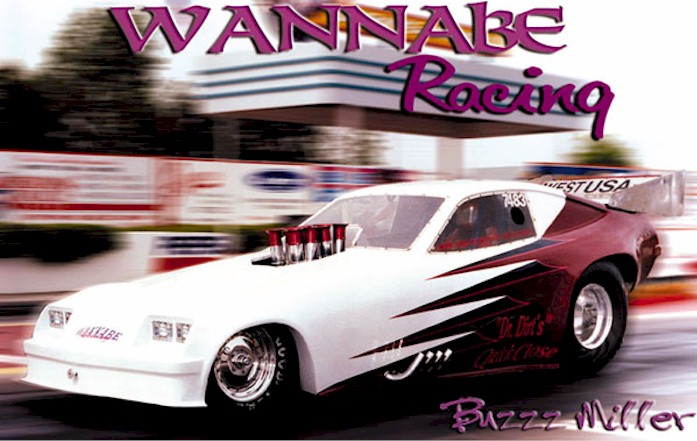 The 1980 Wannabe Racing Monza was where the Wannabe's began
A Plueger Chassis once owned and driven by Kenny Bernstien
An old and heavy fiberglass Monza body once ran as "TheHawaiian" by Roland Leong
Floating Dana 60 rear end built by Strange Engineeringwith 4.56 gears
Centerline Wheels and Goodyear tires
The Car with driver is close to legal pro stock weightat around 2350
Motor Components
GM DRCE cast iron block with 9.8 deck height
4.375 stroke Callies Crank
4.625 bore Wiseco 16 to 1 compression pistons with gasports
Tool steel wrist pins
Childs and Albert zero gap rings
Cam Dynamics .850+ lift billet roller cam
Crower super duty roller lifters
Manton 3/8 .080 wall push rods
Complete Jesel rocker assembly with 1.75 ratio
Comp Pacaloy triple springs
Trick Titanium retainers and 10 degree locks
Manley titanium valves
EPD hand ported DRCE pro stock heads
Topped off with an Enderle bird catcher on a sheet magnesiumEPD intake
Pumping alcohol to the 588 cubic inch monster!
Transmission and Drive Components
GM two speed Power-Glide built by Tony Kanelopolos ofthe
Tony's Racing Transmissions fame!
1.76 Low gear with ALL the hard parts including:
9310 billet gears- Mike's ultra input shaft with Turbosplines
JW Ultrabell, Ultracase, deep pan all JW accessories
almost doubling the standard clutch count, dual ringservo and roller bearing output
The torque converter is a 9 1/2 inch Neal Chance "promod" bolt together
Performance
The second pass on the above mentioned motor ran thecar through on a 7.98 at 168 mph.
There is no doubt that there is more in this combination!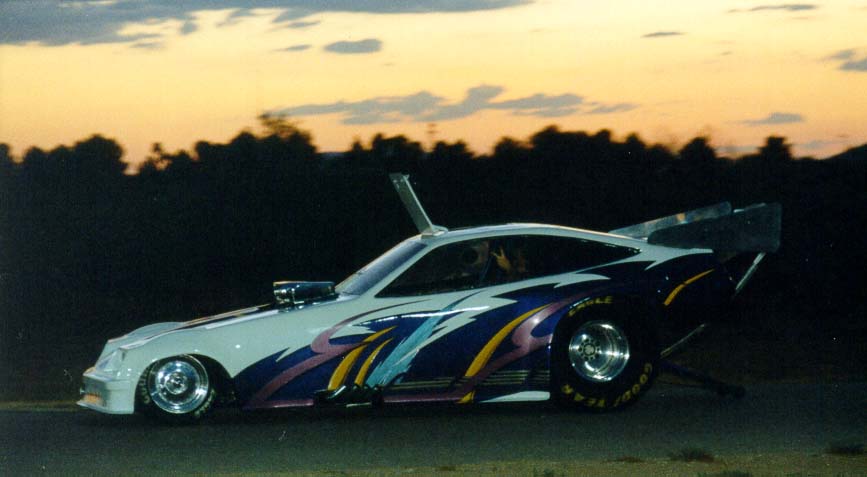 All art, paint, driving, tuning, maintenance, assembly, financing andhospitality of this team is in the Family!
Come on out and see us at a track in the Western USA!