It looks like WannabeRacing is getting into the dragster world.

(We should really try to stay off of eBay)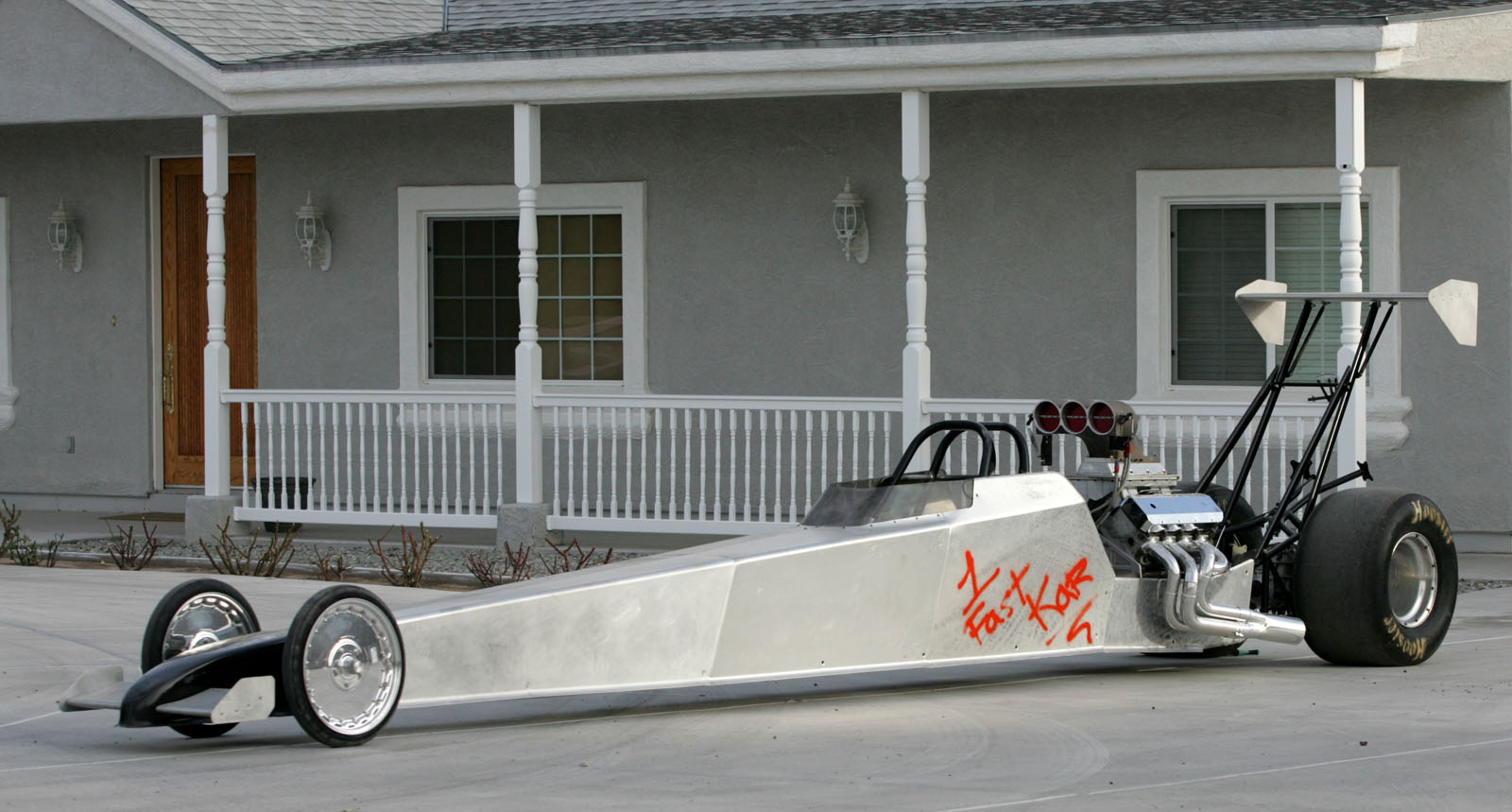 The first car is still in search of a name, but for now we will call it "Big Drag"Currently a 500 cubic inch Pontiac injected on alcohol runs between the framerails. This particular car will be getting a full dose of "Jessica". It should be quite a ride. A B&J converter drive and B&J two speed transmission will take the power from a Neal Chance bolt together coverter. A Mark Williams nodular rear holds all of the rear parts, but will get some new parts to fit a 16X16 wheel. The thing will ride on 34.5 tires of either the MT or "Hoosier Daddy" tires. Depends on testing. With Jessica in it's current trim, this could actually be a cool ride.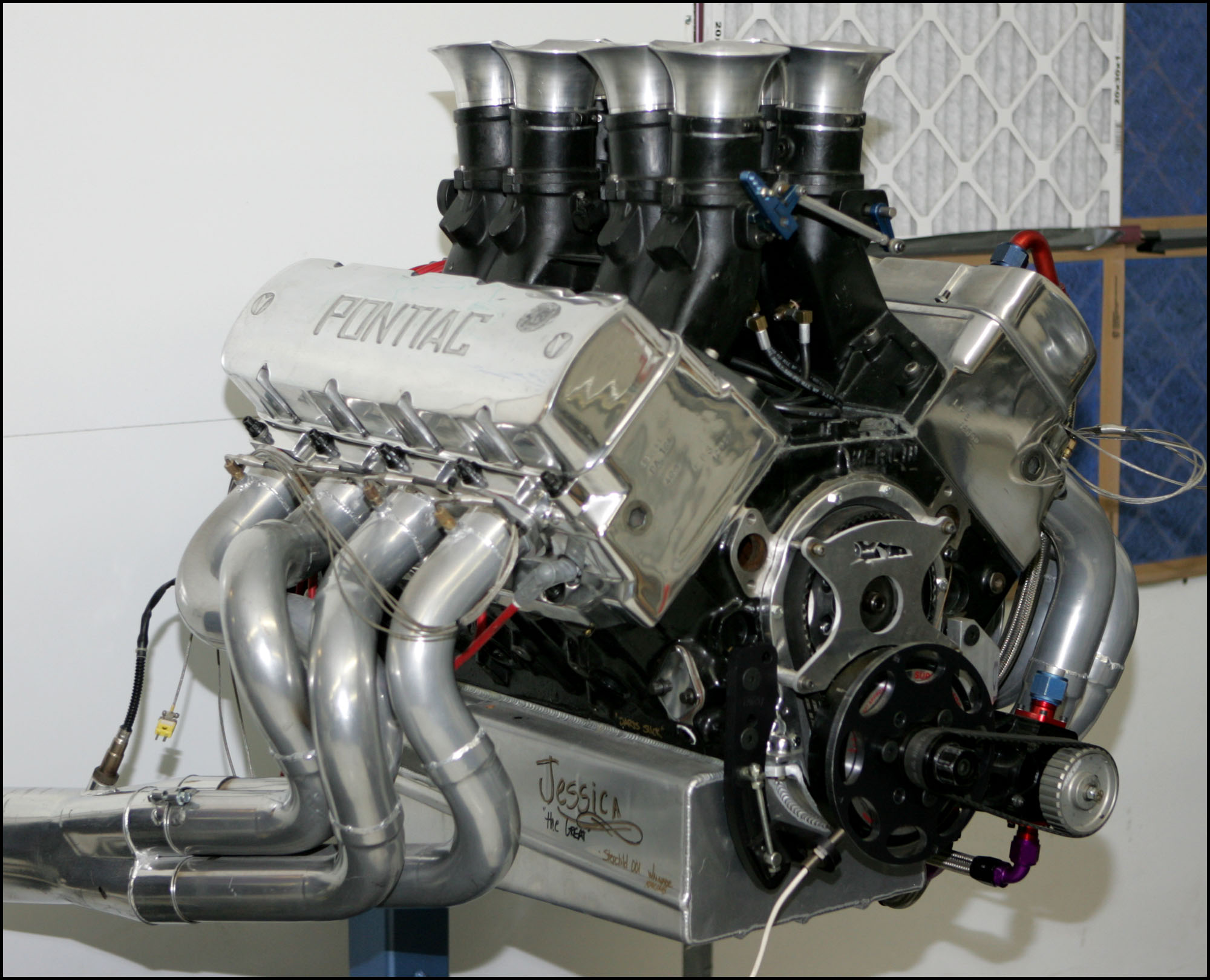 ---
The other dragster is working out the details to get its own website. It did just hit the track and snagged Dave a license as well as working out the new car bugs. The two are waiting to see how business goes to see if they will put a new body on the car, or paint the one as is.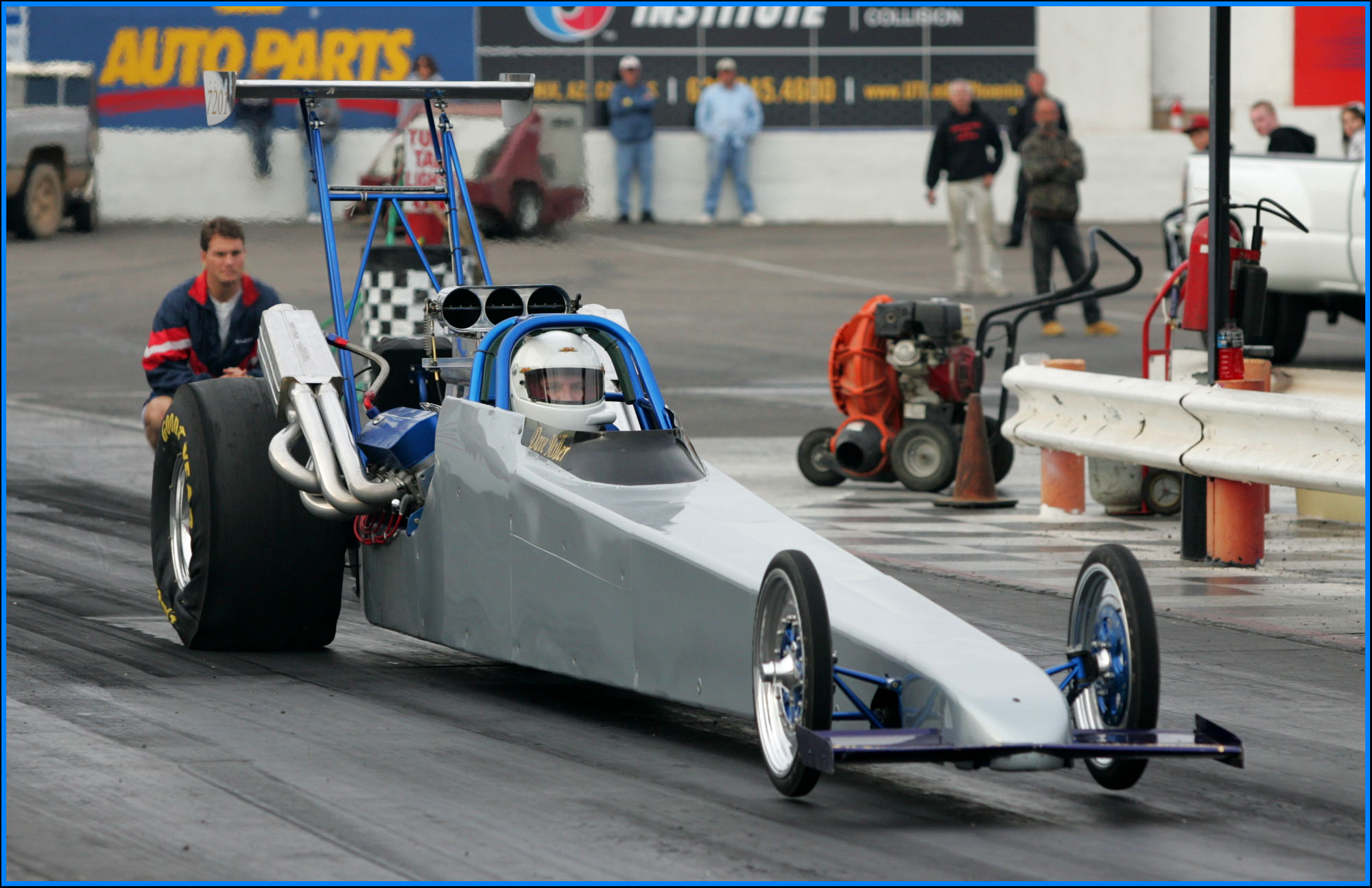 Here is what is in the preliminary stages of the site.
http://members.cox.net/mlrtyme1/