Wannabe Racings 2004 Corvette
Here, part of the Wannabe Racing team is back in Marion Indiana, at the Chassis shop of Hal Canode. Bobby's new car was built completely from scratch and fit to Paul, who will be the primary driver.
A strange 9 inch toploader will send power trough Centerline Convo-pro wheels to the thick rubber, and to the floor.
The toploader will be transferred energy through a 32 spline solid 18" Strange driveshaft out of the back of a B&J 'Big Boy' three speed transmission and B&J converter drive unit.
A Neal Chance bolt together converter will take the energy from two seperate engines. The first one that will be tested is Annie, a 605 cubic inch injected alcohol Pontiac. The main engine, Patrick, is a 565 cubic inch DRCE with alcohol injection on top of the sheet magnesium intake.
Some changes have been made to this car, and now it closes in on completion.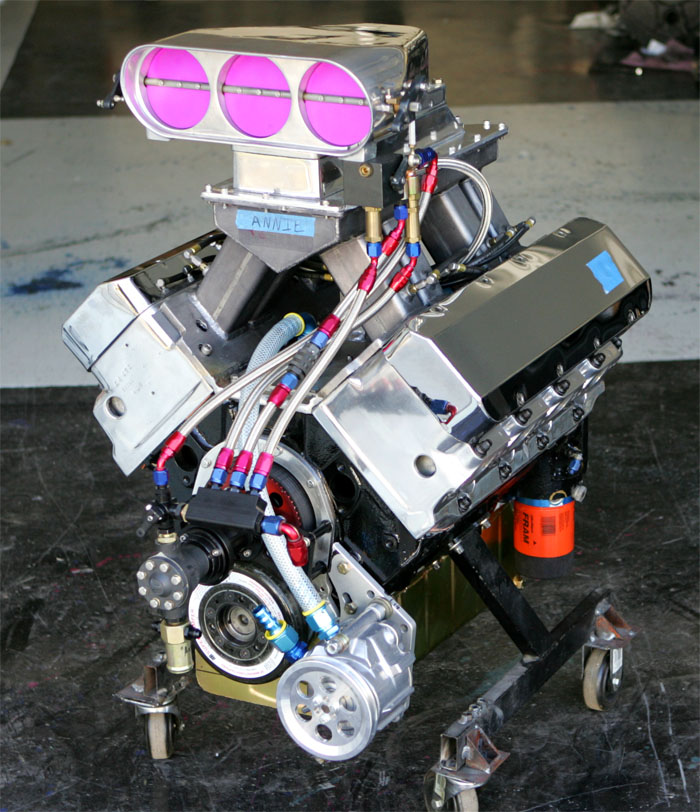 Annie is finished and will be the engine for all of the first shakedown runs. Probably for the first few months at least.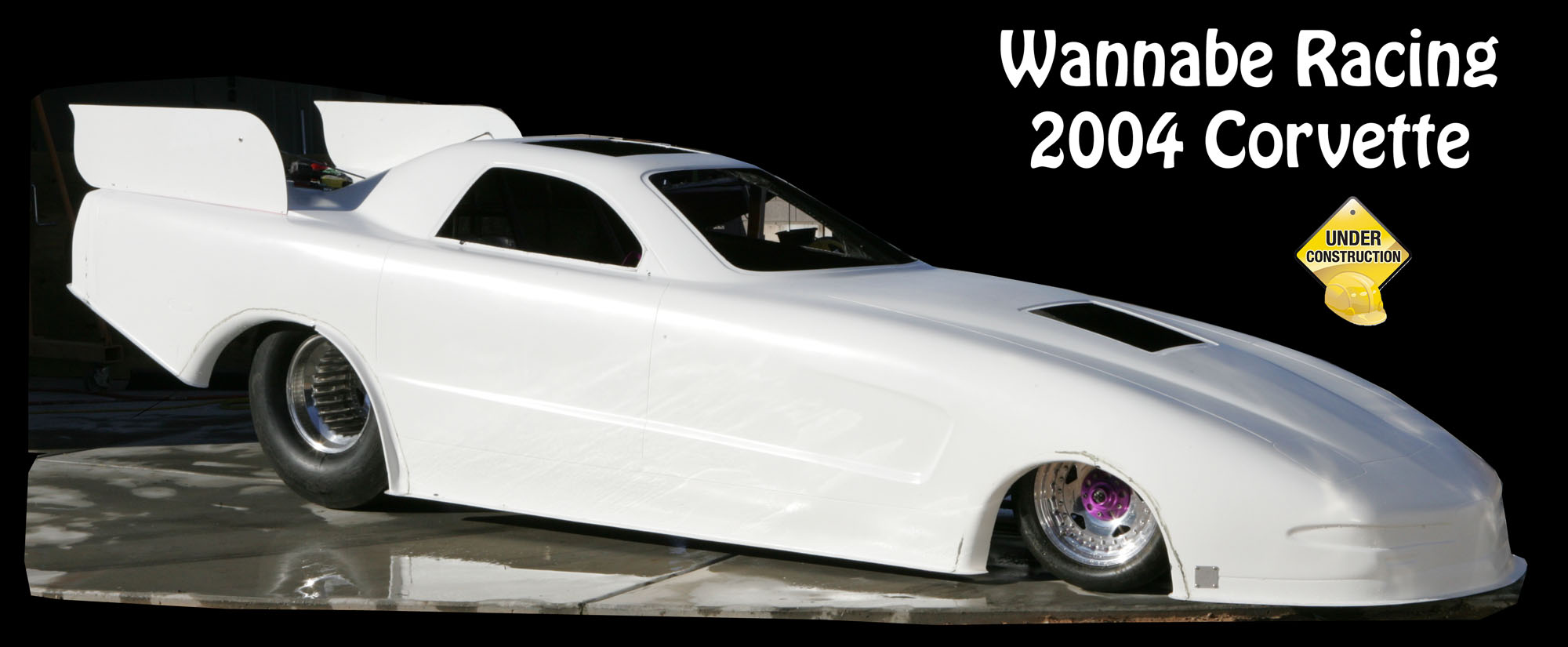 The firebird idea actually changed to a brand new 2004 Corvette body.
Expect to see this baby at Speedworld Motorplex in summer of 2010.
With Ballistic missile carbon technology, Wannabe Racing has been creating amazingly strong bodies, boats and the like. This Corvette is no different. Lots of good carbon in a special design just for CIFCA racing.